This article guides you through the process of assigning multiple SSIDs to the same Access Point.
| | |
| --- | --- |
| | The first 4 SSIDs created in a network can be automatically assigned to every Access Point. |
To assign different SSIDs to one Access Point:
Log into the Plasma Cloud console;
Select the Organisation and Network with your Access Point of interest from the top right menu;
Navigate to Access Points

in the main menu on the left

; and
Identify the Access Point in the table that you want to configure, and click on it (anywhere in the table row).
You will now be presented with the Access Point settings page, which will look similar to this screenshot.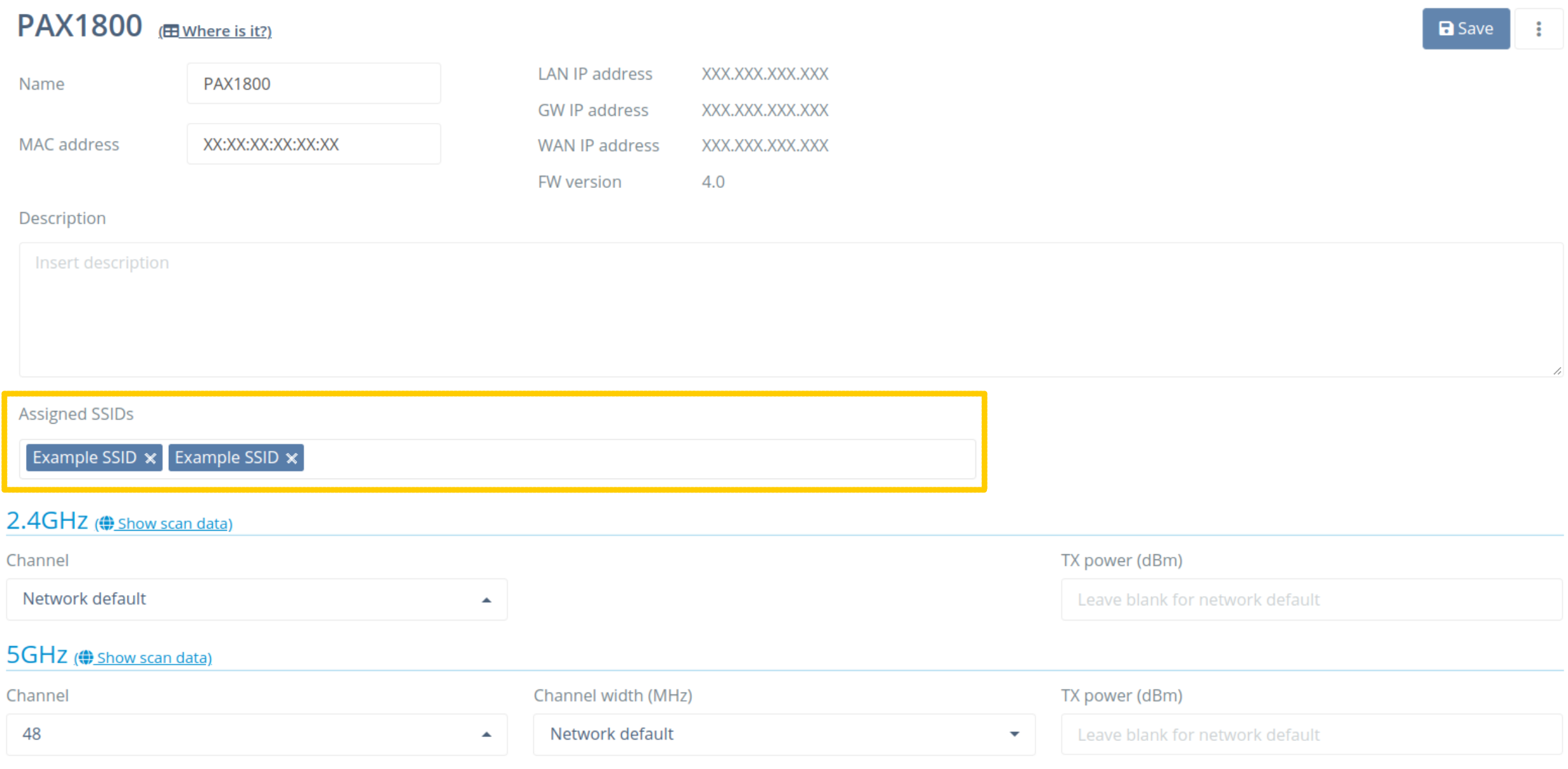 Here, you can either:
Assign another SSID to the Access Point: click in the text field under Assigned SSIDs to open the drop-down menu and and select the SSID you want to add.
Unassign an SSID from the Access Point: just click on the X next to the SSID you want to unassign from the Access Point.

Click the Save button to apply the new SSIDs assignment to this Access Point.
| | |
| --- | --- |
| | This feature is especially useful when you want to connect to a specific Access Point, for example for testing and debugging purposes. It allows you to virtually separate the device from the rest of the network, without the need to physically re-wire your Access Point or change the configuration of the entire network. |