The advanced connected devices overview visualizes all devices wired to your Switches on the Plasma Cloud console, eliminating the time-consuming work of checking each switch connection manually. Even the largest networks can thereby be managed with ease, thanks to the seamless integration between Plasma Cloud Access Points and Switches.
To see devices connected to a Switch:
Log into the Plasma Cloud console;
Select the Organisation and Network containing the Switch of interest from the top right menu;
Navigate to Switches in the main menu on the left; and
Enable the Show connected devices toggle on top of the Switch graphic, which is disabled by default.
You will now be presented with a connected devices visualization similar to the example shown below.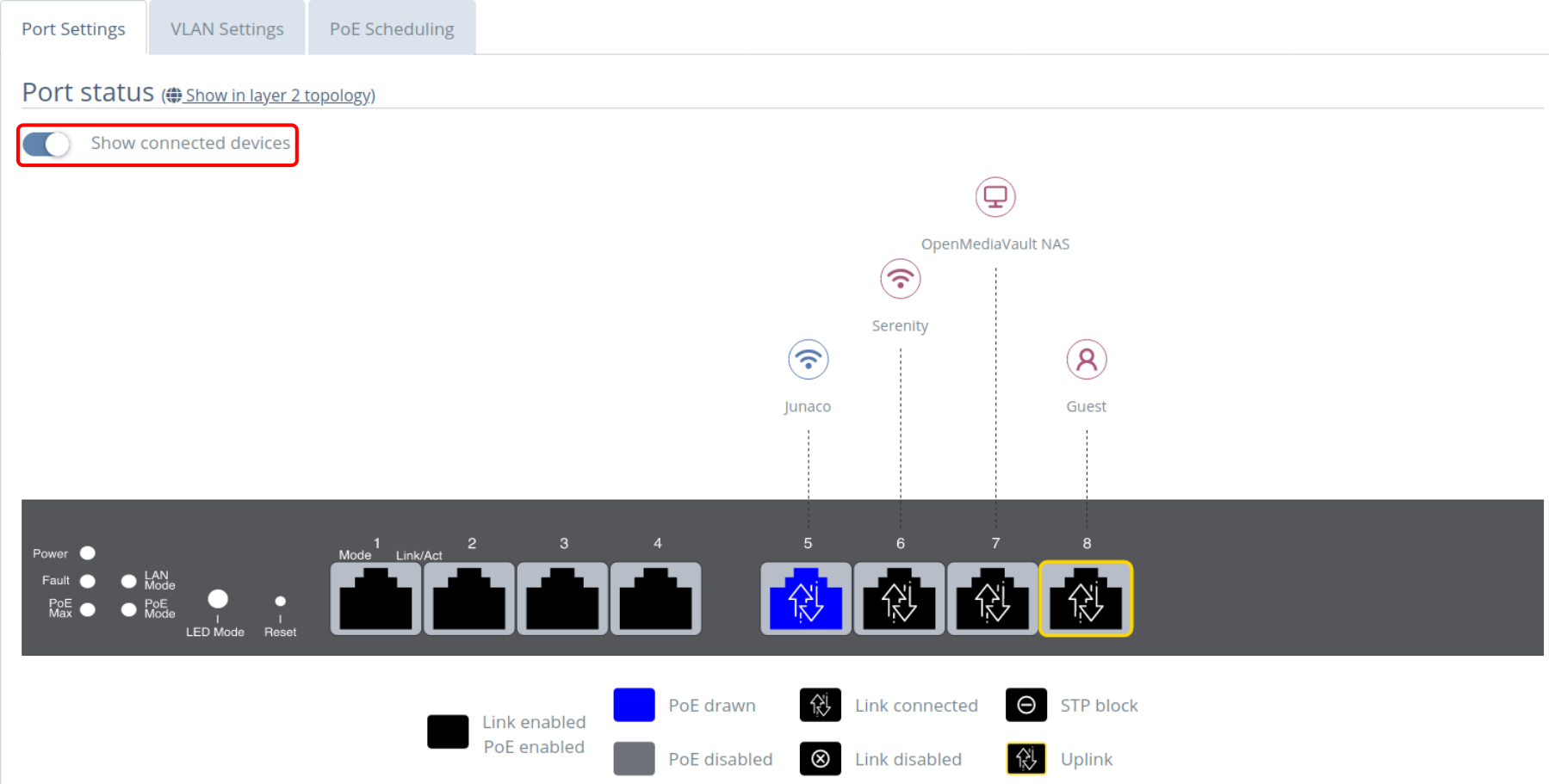 Connected devices are represented by various icons linked to the related switch port by a dashed line. Blue icons indicate a Plasma Cloud device, while red icons either stand for third party devices or Plasma Cloud devices which are not part of the selected network. On top of that, there is a series of icons representing different types of hardware, such as Access Points, Switches, printers, VoIP phones, etc. For instance, in the example above, we can see a Switch, two Access Points and a generic client as connected devices. To see a list of all the available icons, please refer to the layer 2 topology article.
Clicking on an icon will open a popup window. It shows the name of the connected device with a direct link to its settings, its device model name and icon, as well as the Ethernet port used to connect to the Switch.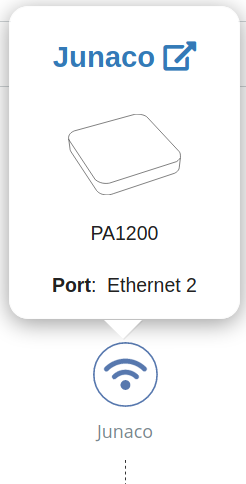 However, please note that limited information is available for devices represented by red icons, as they are not part of the selected network.
| | |
| --- | --- |
| | Some of the information available in the connected devices visualization can also be found in the table below as well as the layer 2 topology. |