Whenever you are unsure as to which organisation and network a specific device belongs to, you can easily perform an account-wide search for it. To do so, you need to:
Log into the Plasma Cloud console;
Click on your username at the top right of the console and select Search device;
In the pop-up that appears, write the device MAC address, name or description and click Search. Alternatively, click on the QR code icon to scan your device QR code (it can be found on the device case and on its box). This will automatically load the device MAC address into the search bar.

The list of devices corresponding to your search will appear below. Simply select the one you are interested in and click Go to selected device to open its settings page.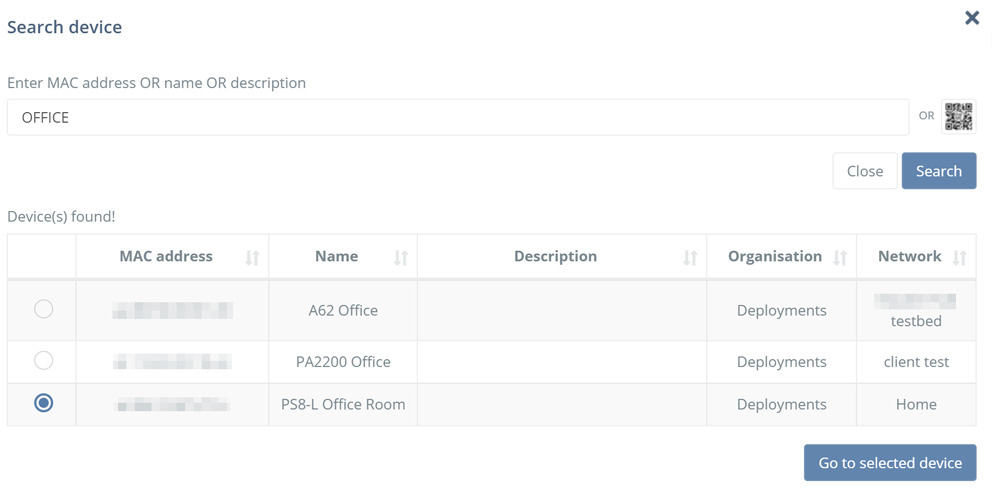 | | |
| --- | --- |
| | You can also search for partial MAC addresses, names and descriptions. Search strings must be spelled correctly and match the information configured in your device settings. |