Splash page settings can be configured for each SSID in your network. Basic splash pages showing terms & conditions or welcome click-through pages can be created using the Plasma Cloud splash page editor. It also allows you to configure client policies, like blocking certain users from connecting to your network.
If you would like to configure advanced Captive Portal features in your network, please see the Captive Portal services available on our marketplace. Captive Portal services allow you to offer voucher and other authentication methods, social logins, integrated marketing campaigns, among other benefits.
Click on Add new service in the Captive Portal section of your SSID settings page to be redirected to the Plasma Cloud marketplace. Learn how to configure a Captive Portal service after purchase in this article.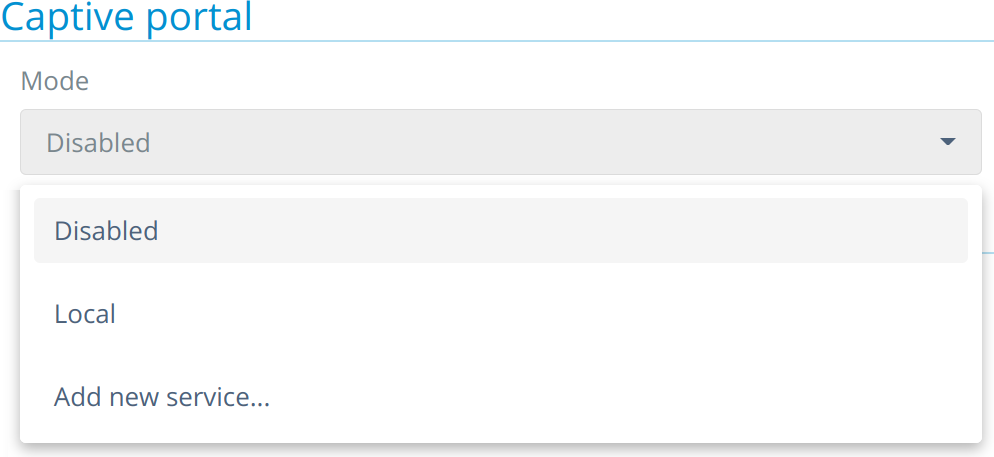 Select Local in the Captive Portal section of your SSID settings page to configure a splash page created on the Plasma Cloud console. After selecting this option, another drop-down menu will appear on the right. It contains a list of all local splash pages belonging to the same organisation. Select the name of the local splash page you wish to assign to your SSID or use the "+" button to add a new local splash page.