The Layer 2 topology provides a visual overview of your LAN and VLAN network architecture and showcases how individual devices are linked together. Thanks to the Link Layer Discovery Protocol (LLDP), it offers unmatched visibility into your wired connections, completely eliminating the need for cumbersome manual mapping. This allows you to easily analyze and troubleshoot your network, which is particularly useful for large deployments and more sophisticated setups. The Layer 2 topology can be used to:
Understand the architecture of a network and its VLAN configurations at a glance;
Visualize individual uplink paths across connected Access Points and Switches;
Analyze connections between devices including compatible third party hardware, and identify potential cabling issues;
Monitor the distribution of network load across devices to diagnose throughput bottlenecks.
Accessing our Layer 2 topology is very simple - just follow these steps:
Log into the Plasma Cloud console;
Select the Organisation and Network of interest from the top right menu; and
Navigate to Topology > Layer 2 in the main menu on the left.
How does it work?
Upon opening the Layer 2 topology page, the architecture of the selected network will be shown. The map presents itself as a chart made of various circled icons linked together by gray lines, as shown in the example screenshot below.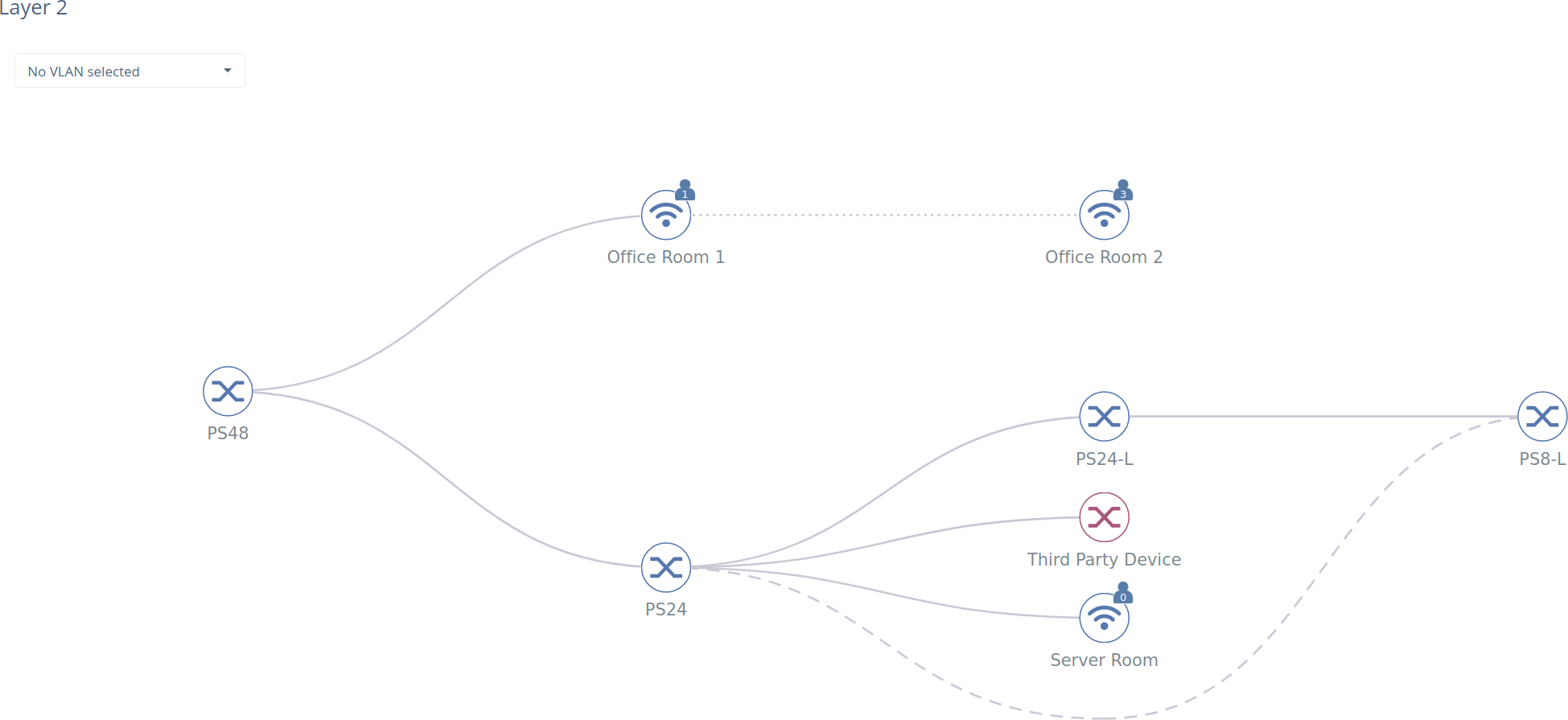 The Layer 2 topology is read from left to right. Each icon represents a network device. The first device on the left is acting as uplink, providing internet access to all other connected devices in the chart. A network can have multiple independent uplinks. In this case, one chart will be shown per uplink.
A range of different device types are recognized and can appear in the Layer 2 topology. To learn more about devices types and which details you can retrieve, please read this article. Devices are connected by various types of links which are visualized accordingly. To understand the meaning of the various link types, please see this article.
| | |
| --- | --- |
| | You may use the reload button on top of the chart to retrieve instant Layer 2 topology updates. |
VLANs
The Layer 2 topology also allows you to visualize VLAN assignment across your network. To do so,
Click on the drop-down menu on top of the chart which is set to No VLAN Selected by default; then
Select the VLAN of interest to highlight all devices with this VLAN assigned.
Devices not part of the selected VLAN will be grayed out in the chart.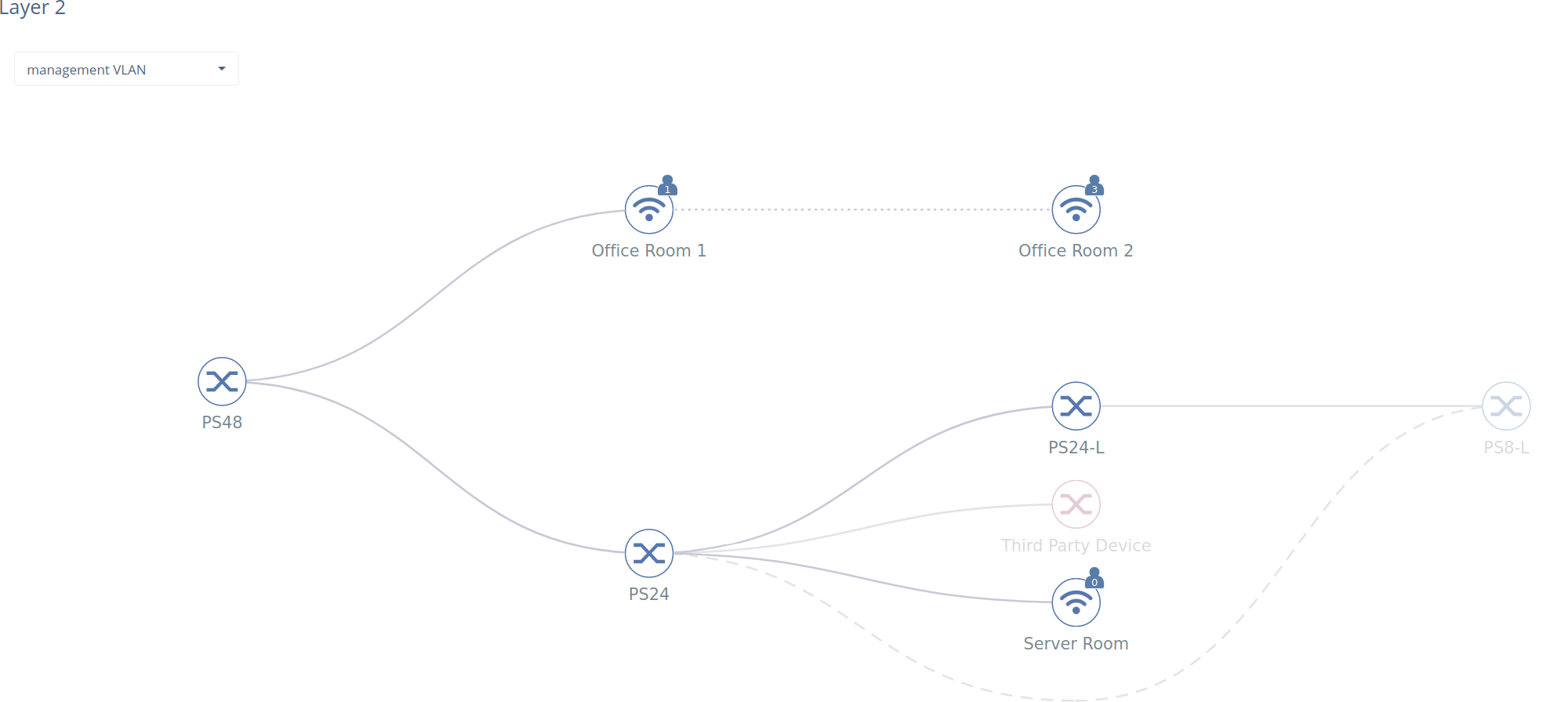 | | |
| --- | --- |
| | Only operational devices will be displayed in the Layer 2 topology. Devices that are offline or haven't checked in for a long time will not appear in the chart. |