Plasma Cloud allows you to adjust your PoE Switch settings on a per-port basis. It grants full flexibility to get the most out of your Switch.
As of now, the following port configuration options are available:
Set data link either to Enabled or Disabled;
Set data link speed either to Auto or to a specific speed (to be selected from a drop-down menu);
Set PoE either to Enabled or Disabled.
All ports on your Switch are enabled by default. This way, you can simply connect your plug & play Plasma Cloud devices to your network.
Note: When selecting a specific data link speed, always make sure it is supported by the connected device.
To configure port settings, you need to:
Log into the Plasma Cloud console;
Select the organisation and network containing your Switch of interest from the top right menu;
Navigate to Switches in the main menu on the left;
Identify the Switch you want to configure from the Switches table and click on it;
You will be presented with another table listing all the ports available on the Switch. Identify the port you want to configure from the ports table and click on it;
Here, you can configure the specific port settings, as shown in the image below.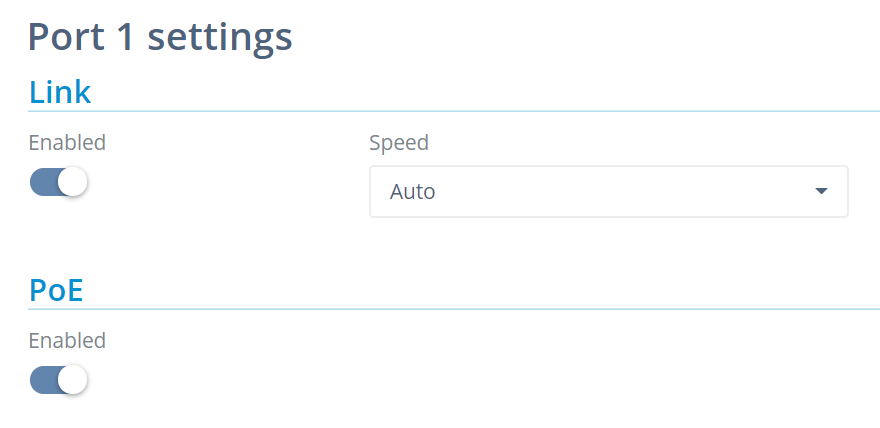 Once you have configured all the settings as desired, click on the Save button.