The Plasma Cloud console keeps a record of the settings changes you make. This allows you to:
View history of your organisation, network, SSID and device settings;

See detailed change logs with date, time as well as name and email address of the users who performed the changes.
These functionalities make it easy to keep track of setting changes, especially when you are working in a team or have recently tried several different setups and want to revert back to a previous state.
| | |
| --- | --- |
| | You can view the settings history for organisation, network, SSID, Access Point and Switch settings pages. |
View Your Settings History
To view your settings history, you need to:
Log into the Plasma Cloud console;
Select the organisation and network of interest from the top right menu;
Navigate to the settings page you want to view settings history for in the main menu on the left;
Click on the action button (three vertical dots) next to the save button on the top right of the page and select Settings history.
You will then be presented with the settings history page, as shown below.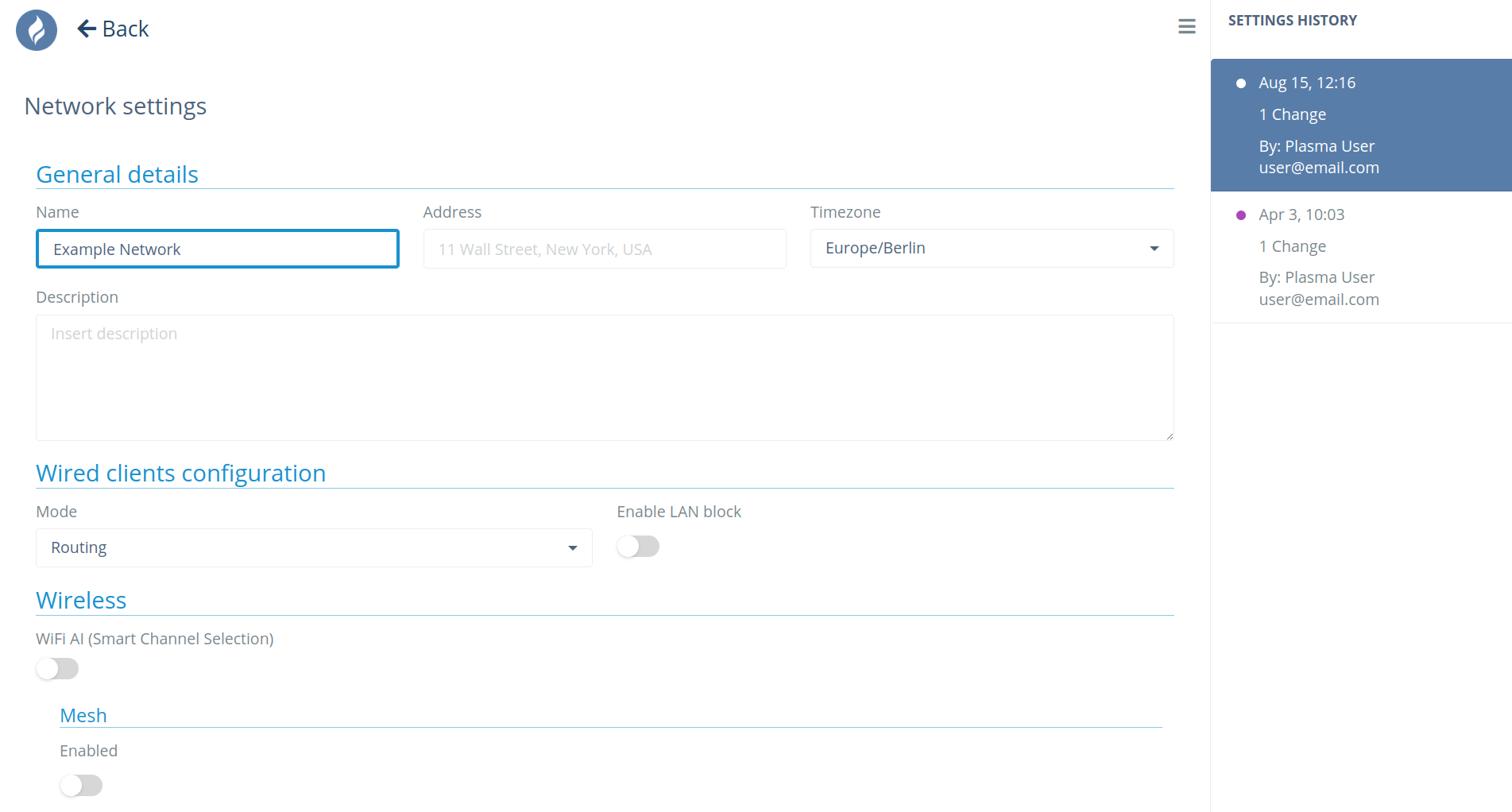 On the right, you will see a list of change log entries with date, time as well as contact information of the user who made the setting change. Every time your settings are successfully updated, a new entry is added to the change log. When you click on an entry, the specific setting that was changed will be highlighted on the page with a blue frame.
To leave the settings history view, simply click on the Back arrow on the top left of the page.
For a high level overview of all setting changes in your organisation you may use the Organisation Change log. To learn more, please see this article.