The Plasma Cloud console allows to easily move devices across networks.
Note: Devices can only be moved across networks belonging to the same organisation.
In order to move a device to another network, you need to:
Log into the Plasma Cloud console;
Select the network your device is currently in;
Navigate to Access Points or Switches - depending on the device type you wish to move;
Identify the device of interest in the devices table;
Click on the action button (three dots) at the end of the relevant row to open a menu and select Move to network;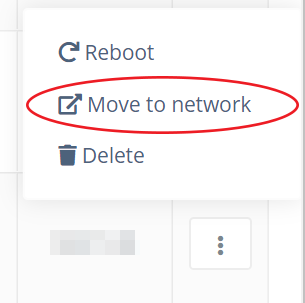 A pop-up panel will appear. Open the drop-down menu, select the network you want to move your device to, and click Move.

The console will notify you once this operation has succeeded.