The RF Topology maps the wireless environment surrounding your network. It detects and displays WiFi radio activity across WiFi channels and frequency bands. Whenever your WiFi appears slower than expected, a WiFi scan can detect potential signal interference and help choose the most appropriate channel for your devices.
| | |
| --- | --- |
| | We suggest manual channel configuration for advanced users only. Generally, the use of the automated WiFi AI is recommended, which performs regular WiFi setting updates (in accordance with your scheduled maintenance window). This provides reliable and continuous adaption to changing RF environments. |
How does it work?
You can access the RF Topology by navigating to Topology > Radio Frequency in the Plasma Cloud console. You will see the network map with each Access Point represented by a map marker. Inside the map marker, the current radio channels for the selected WiFi band are shown. You can switch between WiFi bands using the tabs (2.4 GHz / 5 GHz / 6 GHz) above the map.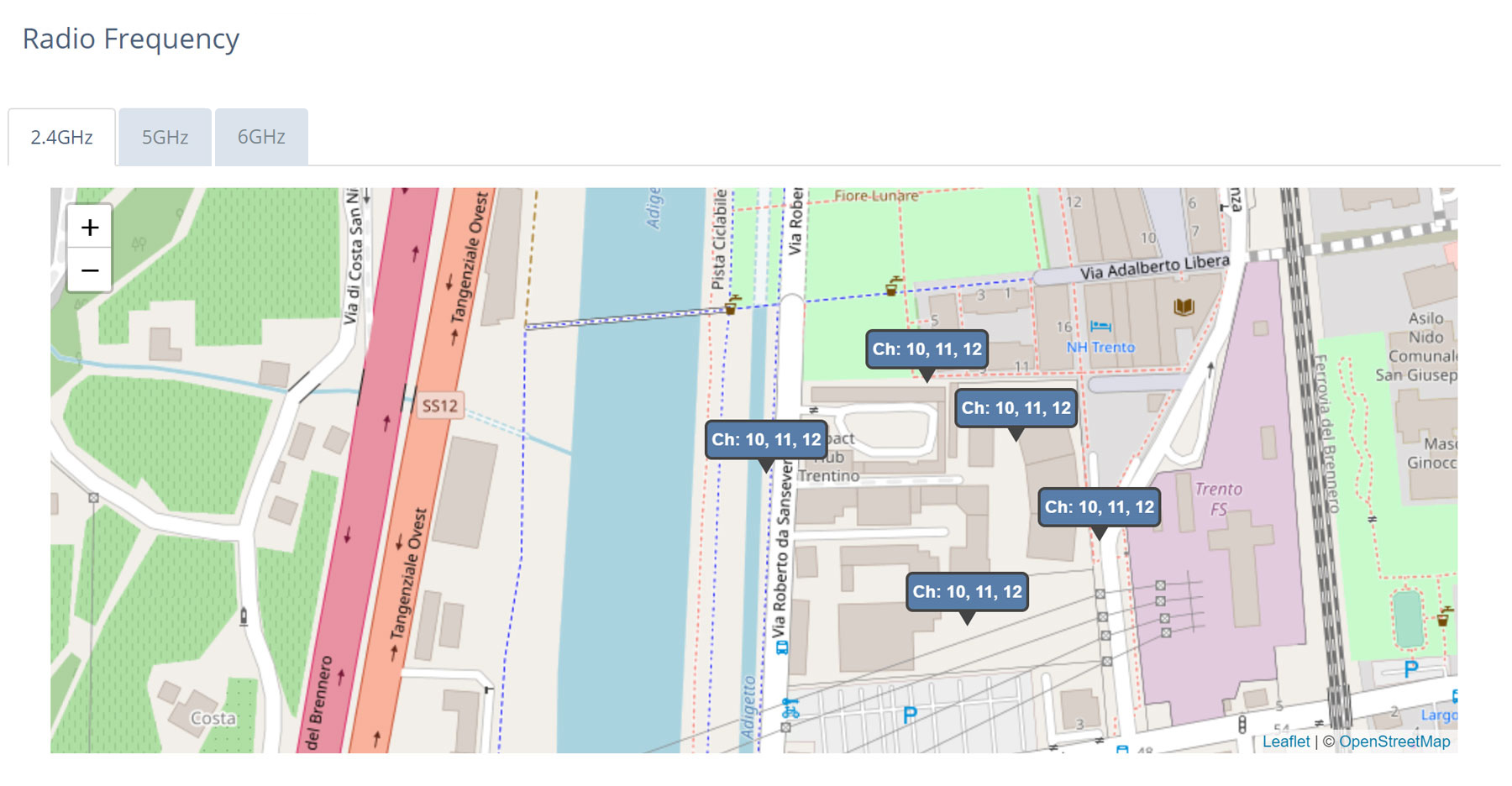 Clicking on a map marker opens the individual RF topology chart for each device. On top you will find general device details, such as status and model info. You can click on the title (name of the device) to jump to the device details page if needed. Next, you can see the channel occupation per WiFi radio.
The chart below depicts the signal strength of all nearby WiFi signals or networks as measured by the selected device.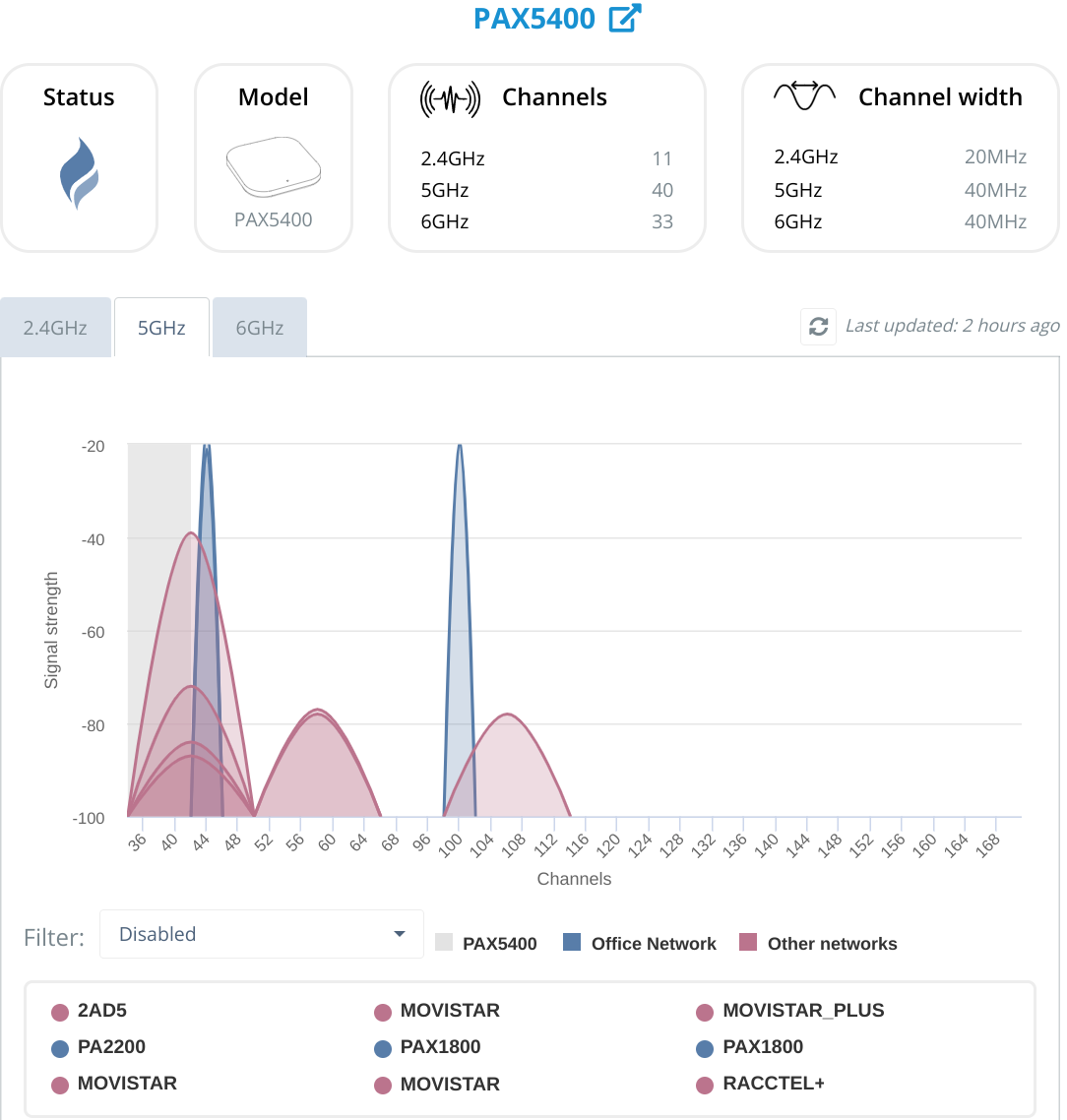 How to read this graph?
The device you clicked on is represented by the grey shaded area. Other Access Points belonging to your network appear in blue. Every third party network is shown in red. The horizontal axis represents the available WiFi channels of the selected WiFi band, while the vertical axis shows their signal strength.
By hovering over the colored areas in the graph, you can obtain specific information about the WiFi network, including its name, BSSID, occupied channels and signal strength.
If you wish to only display your own network or other networks in the RF chart, use the filter below.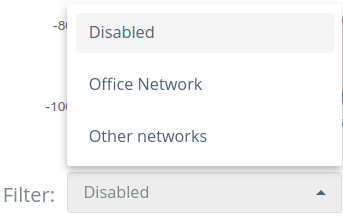 If disabled, all results are shown at the same time.
The reload button

on the top right can be used to perform an instant WiFi scan for live troubleshooting. This allows you to check for any potential WiFi signal interference that may be happening right now. However, please note that running an instant WiFi scan may temporarily slow-down the connection for those WiFi clients that are currently connected to the RF scanning device. If you need to perform a instant WiFi scan, running it during off-peak hours is recommended.