The auto-recovery mode ensures that devices with lost uplink connection can restore internet connectivity automatically. It is enabled by default. You can learn more on our auto-recovery mechanism in this article.
| | |
| --- | --- |
| | Network policies require a network to be configured with firmware version 4.0 or newer. |
If you wish to disable auto-recovery mode, you need to:
Log into the Plasma Cloud console;
Select the organisation and network of interest from the top right menu;
Navigate to Settings > Network > Advanced in the main menu on the left; and
Disable the Auto Recovery toggle in the Policies section.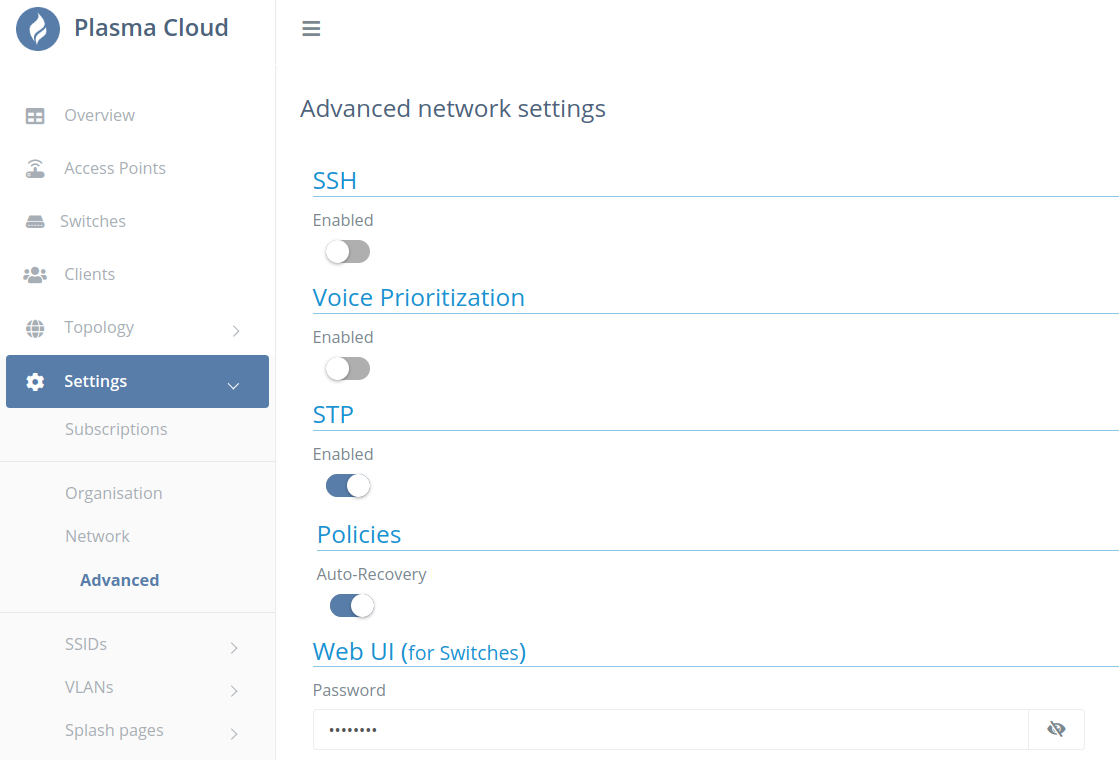 When disabling auto-recovery mode, devices with lost uplink connection cannot auto-restore internet connectivity and will remain offline.

New APs cannot auto-connect via mesh to establish first-time cloud connection.